Pruning your basil is super easy but also necessary! To keep it producing and growing big you must regularly prune it. So, when your kid rips the top off of it for fun, don't fret, they are actually doing you a favor!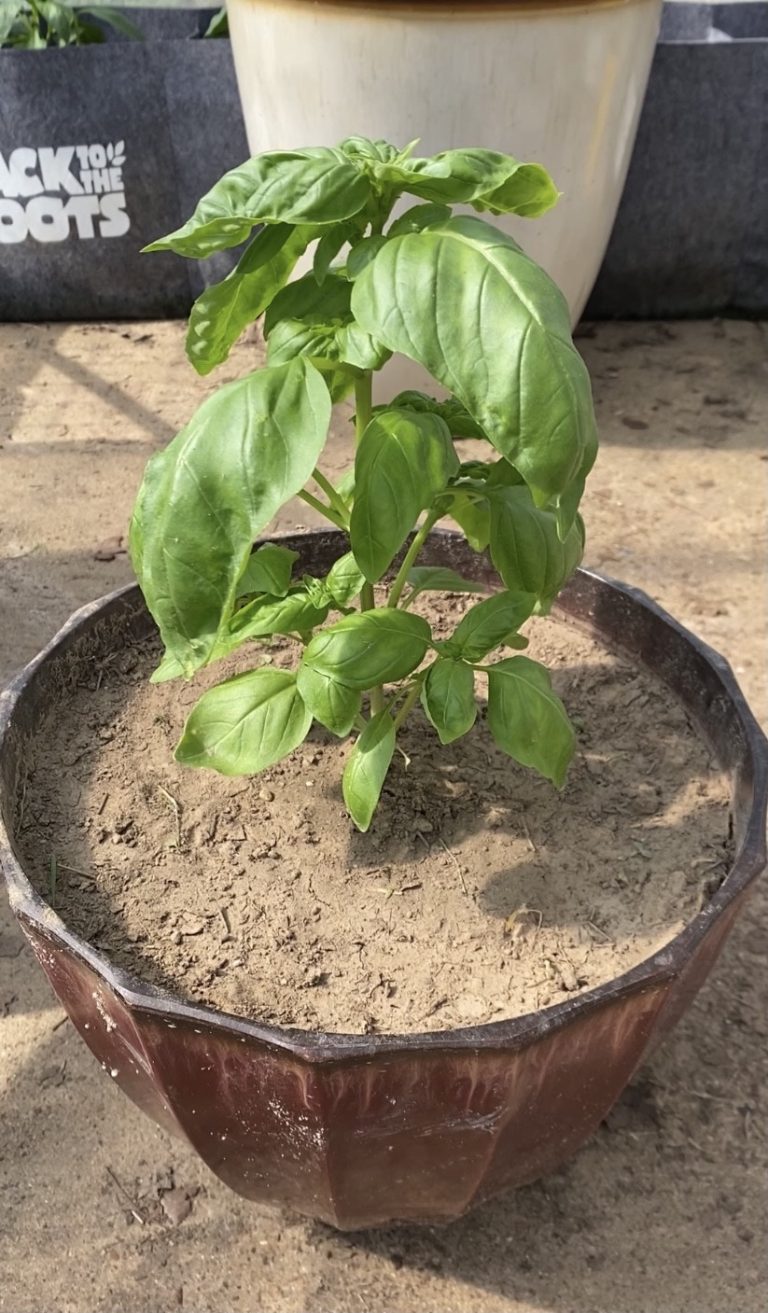 Why You Should Prune Basil:
It will not kill your plant; it will actually extend its life.
It will produce more leaves and faster.
If you don't prune them, they will become stagnant and flower.
It will redirect its energy into new shoots, making it a bigger plant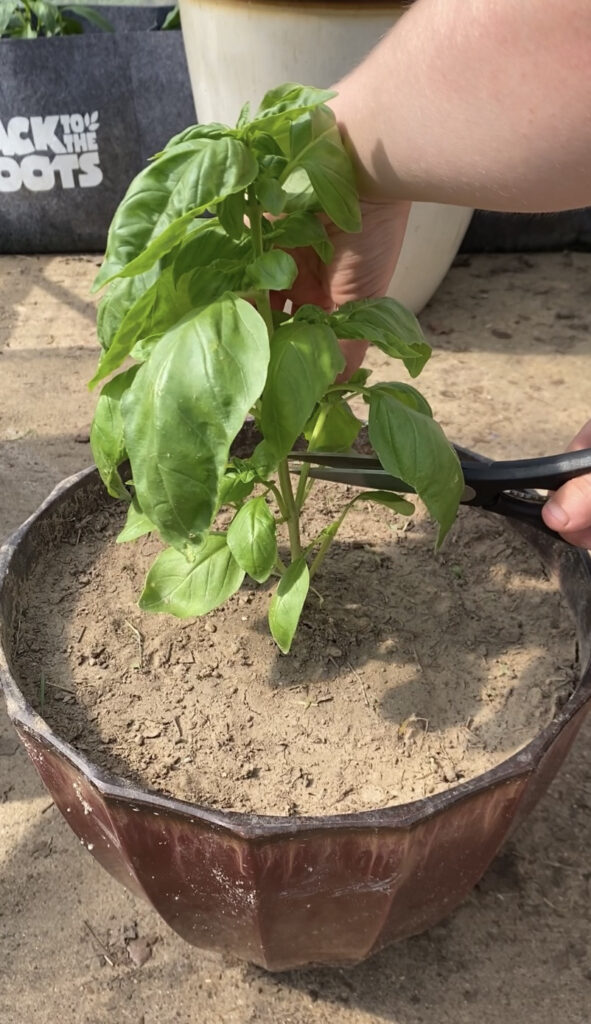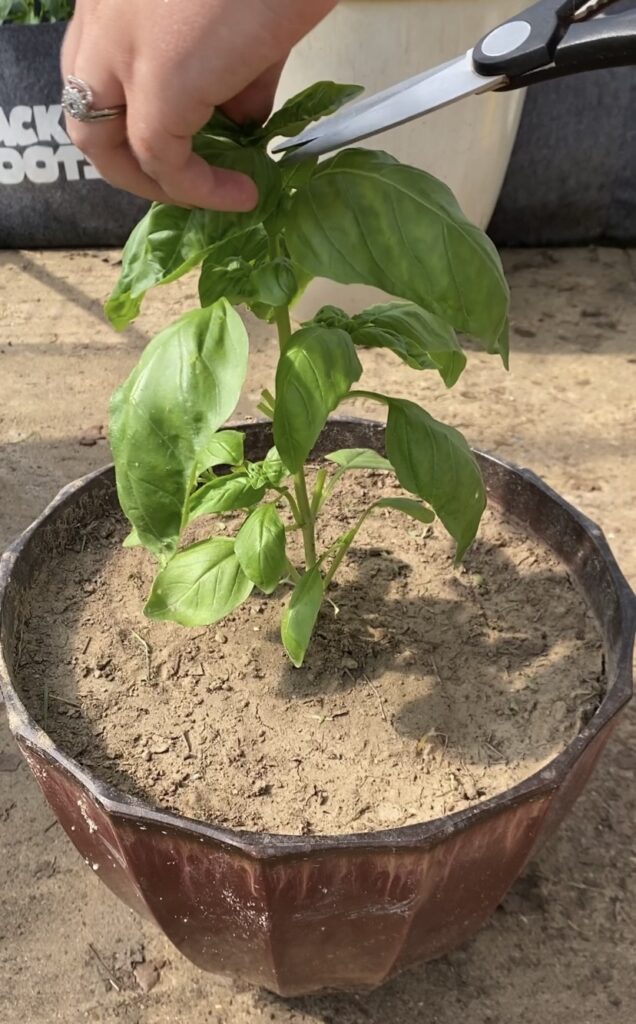 How to Prune Your Basil Plant:
Use kitchen shears
Cut off the top of the main stem
Cut off any large leaves
Don't prune off all the leaves , trim in small doses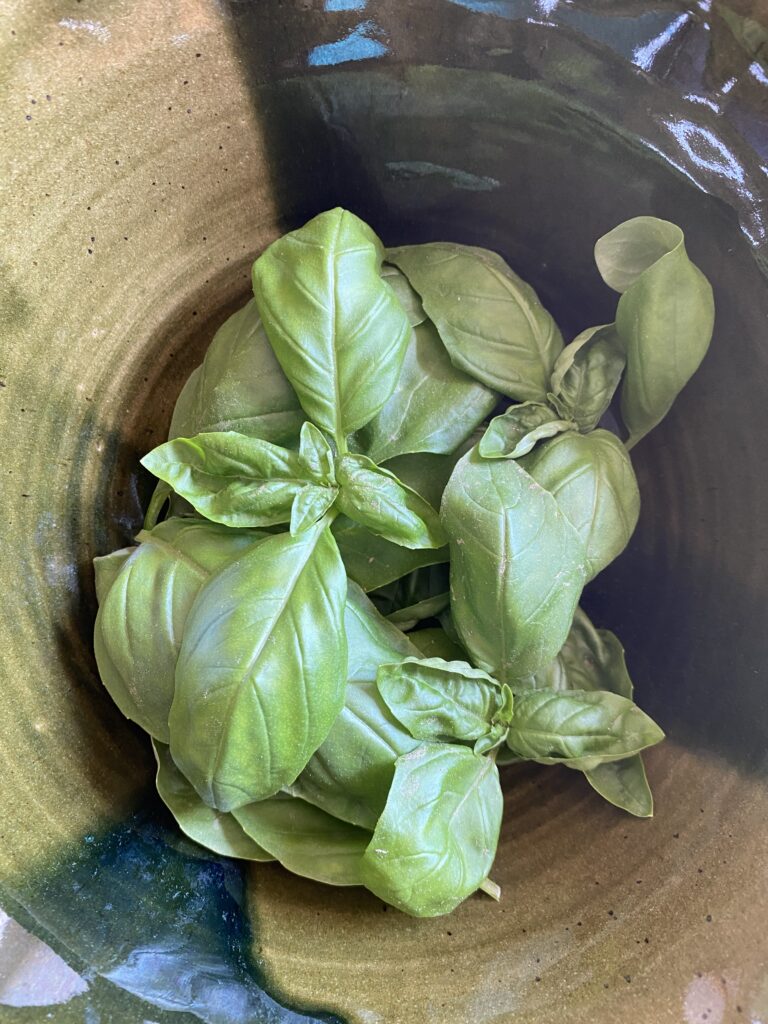 Basil is great fresh off the plant. Put it in your pasta dishes, on your pizza, on your appetizers, it is good on everything! If you have more than you need for your dish, you can freeze it or dry it. Chop the basil up and mix it in with some melted butter and then pour it into ice cube trays. Once frozen, put in freezer bags and throw a couple of those into your pasta dishes for the same great taste of fresh basil!
You can also mix it into just water and freeze that as well. You can freeze it but itself too. Lay it flat in a freezer bag and get as much of the air out of the bag as possible. This way you have full basil leaves to use. Drying it is a great way to store it if you want to put it in your pantry. It's so versatile and tasty, it should be a staple in everyone's garden!