Stock up your pantry with your own homemade dried basil. The quality is top notch, and it is the most space efficient way to preserve your crop.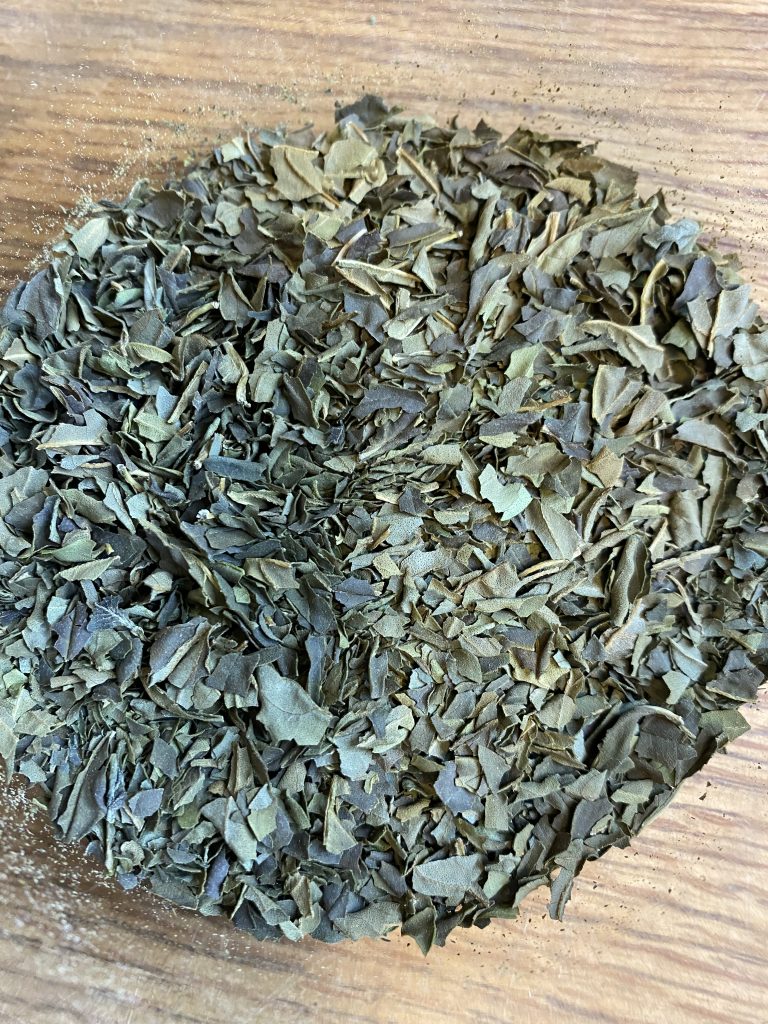 Going from plant to shelf stable for up to 2 years in one day is pretty amazing! No special tools needed, and little effort to accomplish this. All you need is clean basil, an oven, a sheet pan, and a sheet pan liner. That's it!
How to Dry Basil:
Pick a large amount of basil from your plant, or plants because it shrinks a lot.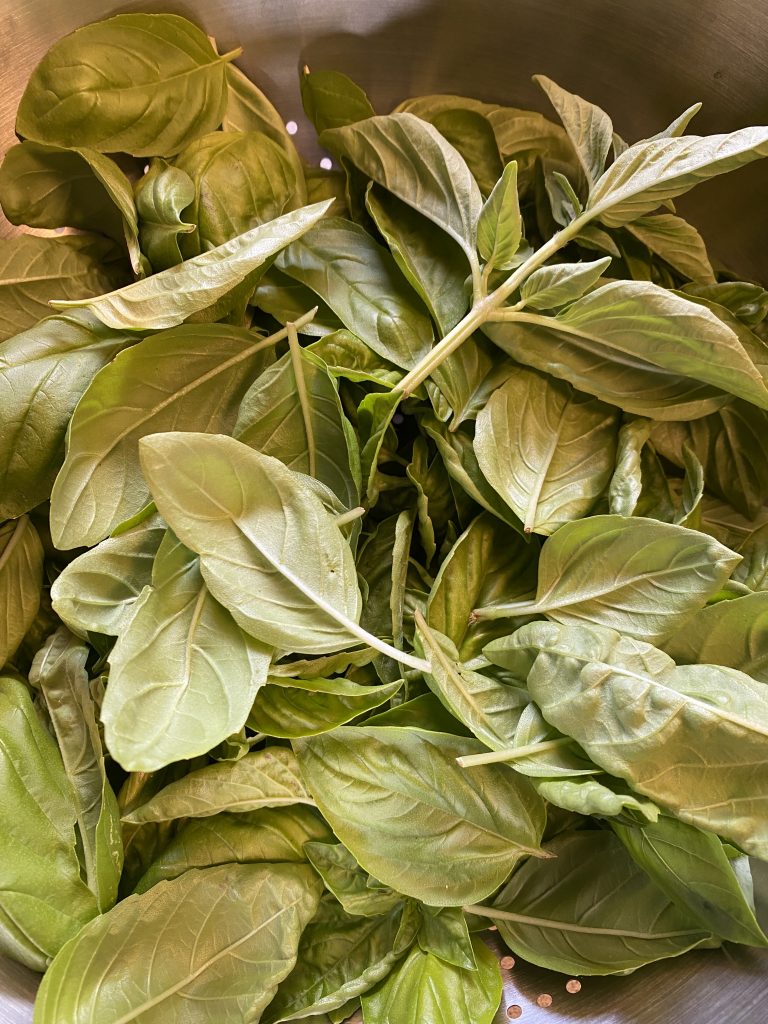 Wash the basil thoroughly.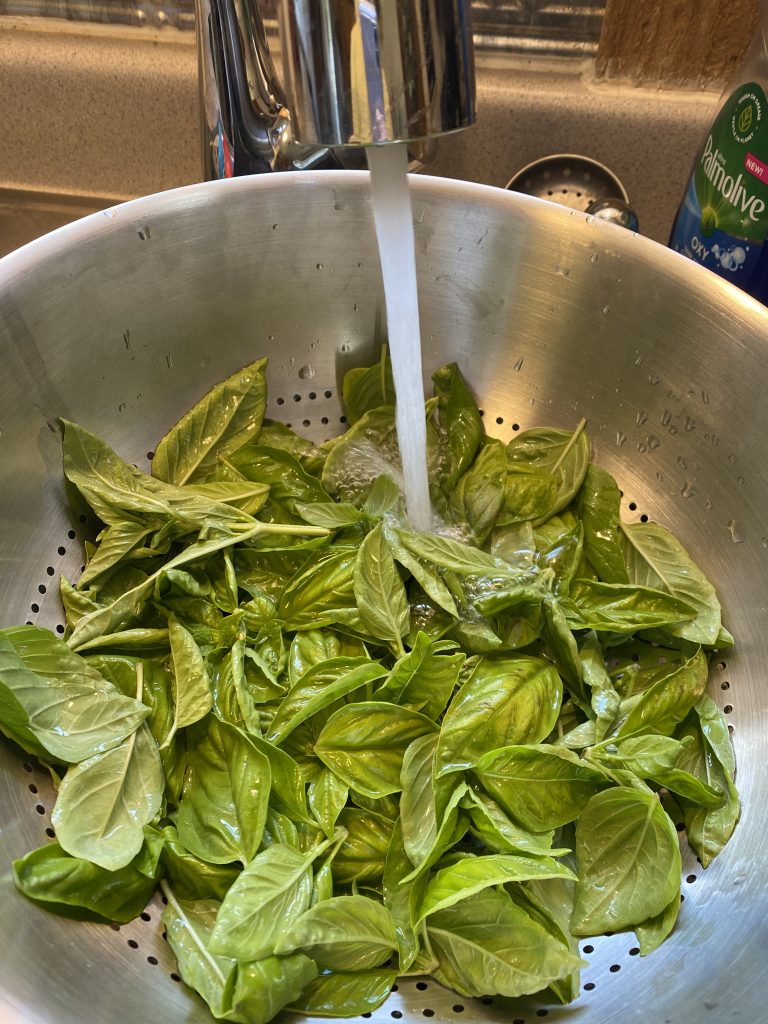 Spread the clean basil on a towel and pat dry with a paper towel.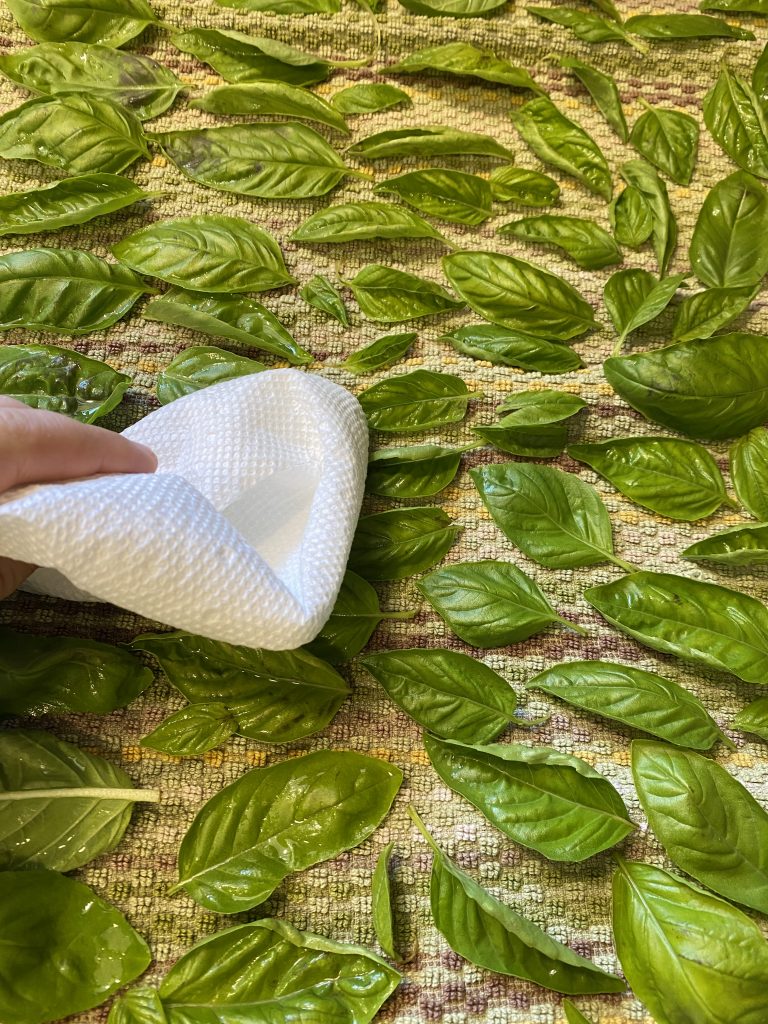 Put on a sheet pan to dry overnight.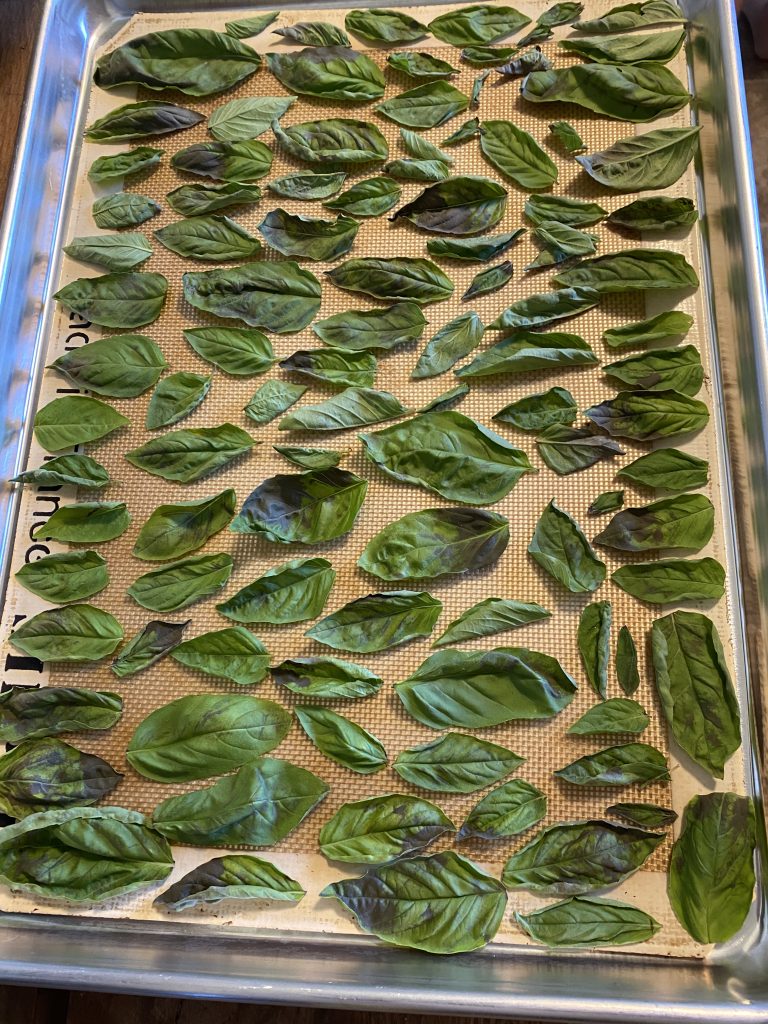 The next day, line a sheet pan with an oven safe non-stick mat or parchment paper. Lay the basil out in a single layer, make sure none are overlapping. Bake at 170 degrees for 1 hour.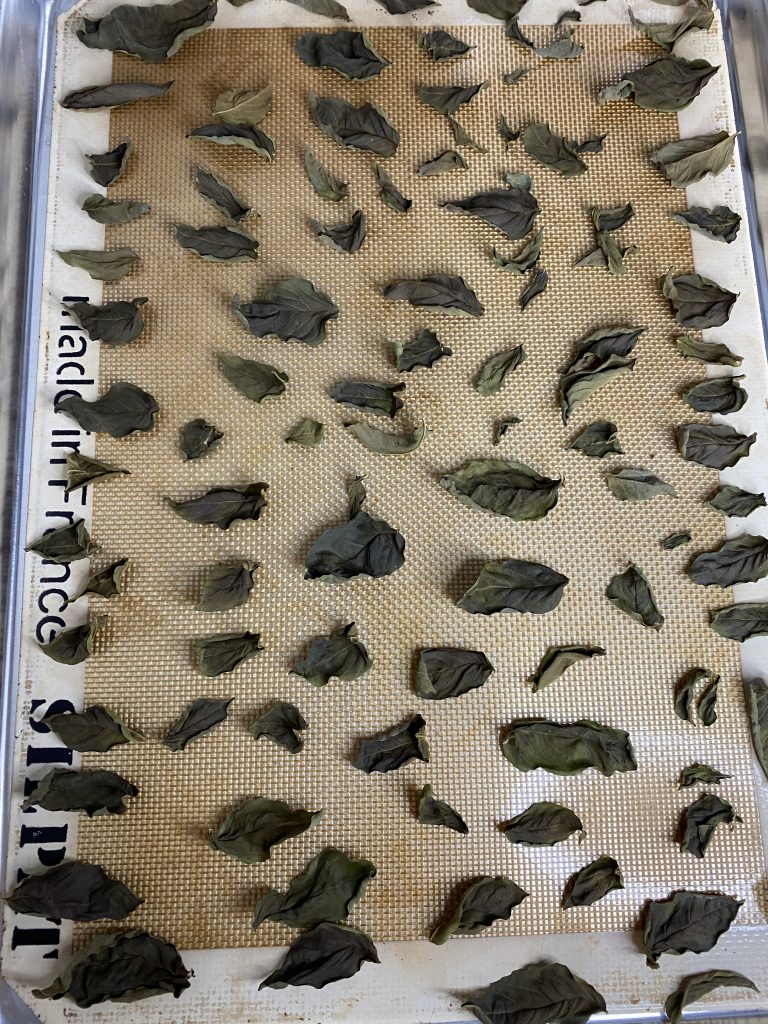 Put in a dish to crush it up into small pieces. Use your fingers or wooden spoon to achieve desired size of basil pieces.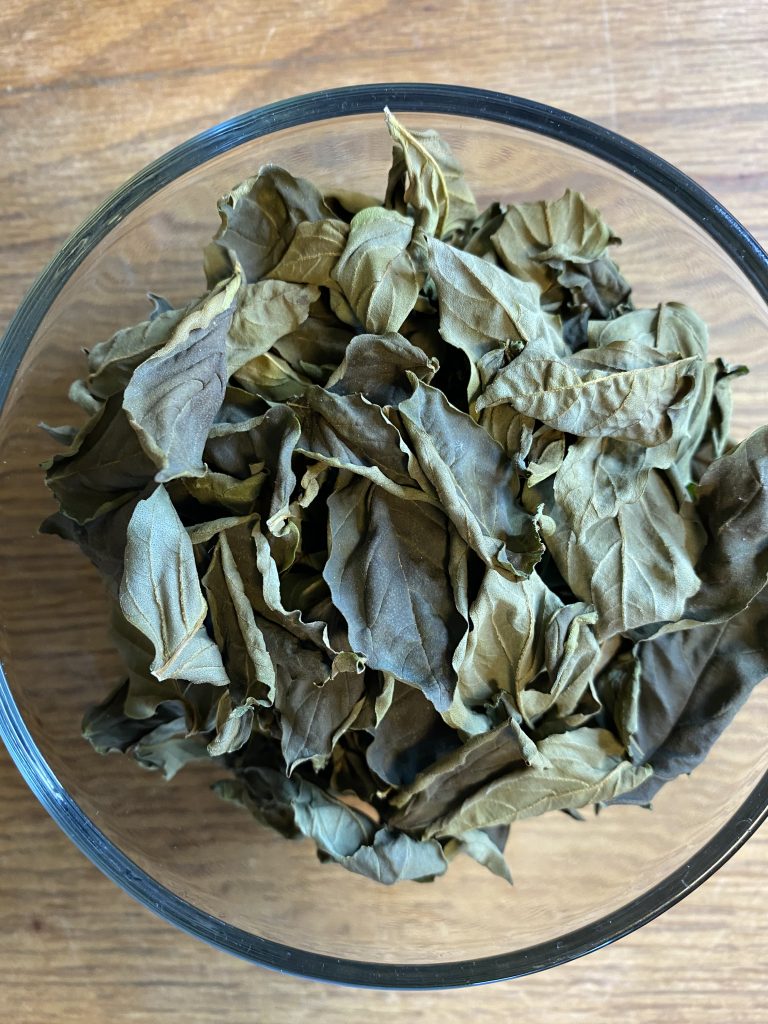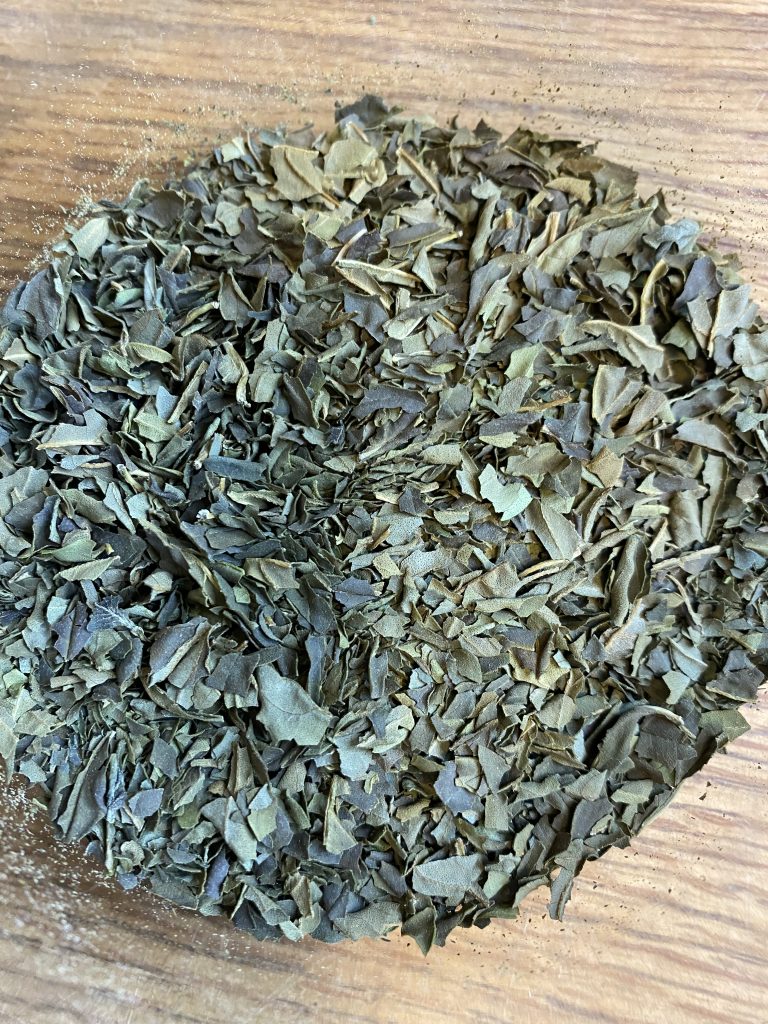 Pour into a resealable jar.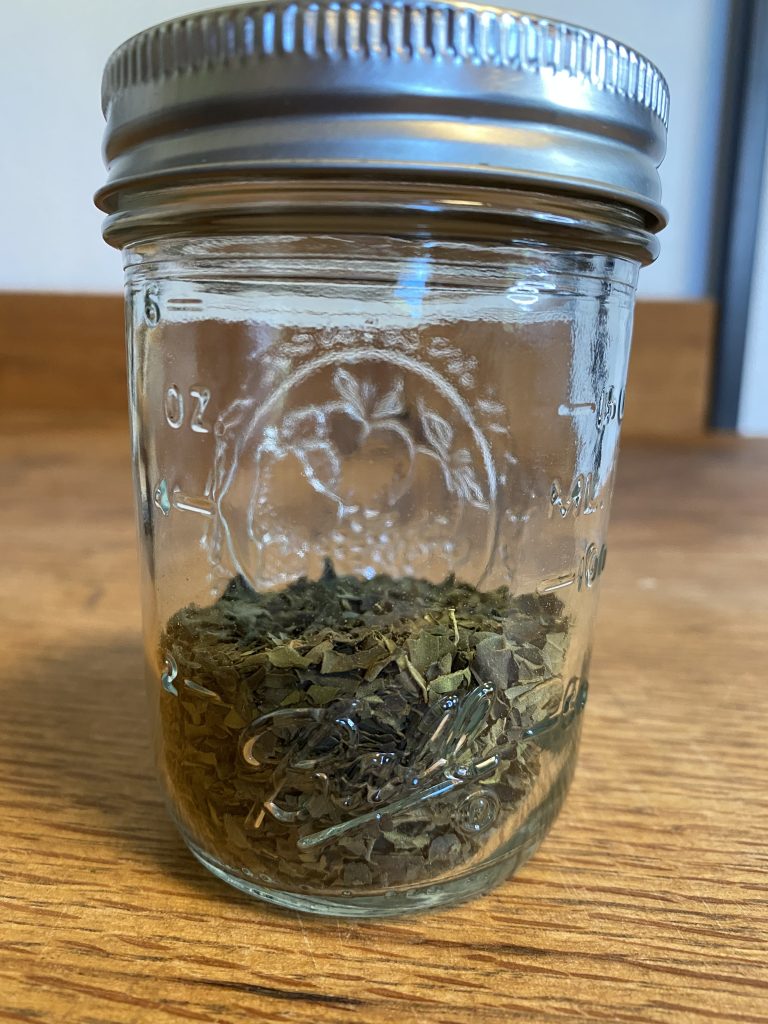 There are so many perks to drying your own basil. It lasts a long time in your pantry, up to 2 years. It takes up very little space when storing. A little goes a long way when seasoning your dishes. You don't lose any of the nutritional value during the drying process. You know exactly how it was made.
You can use this for an exact replacement for any dried basil that is called for in recipes. This is great reason to grow multiple plants, so you have plenty to eat fresh and dry to use during the off season. Making your own much more cost effective as well. A 0.5-ounce bottle of organic dried basil costs about $4. Basil started from seed costs about $0.10! You can get ounces upon ounces of dried basil from your one $0.10 plant since basil grows back after you trim it. Yes, it takes more effort, but to me that worth it!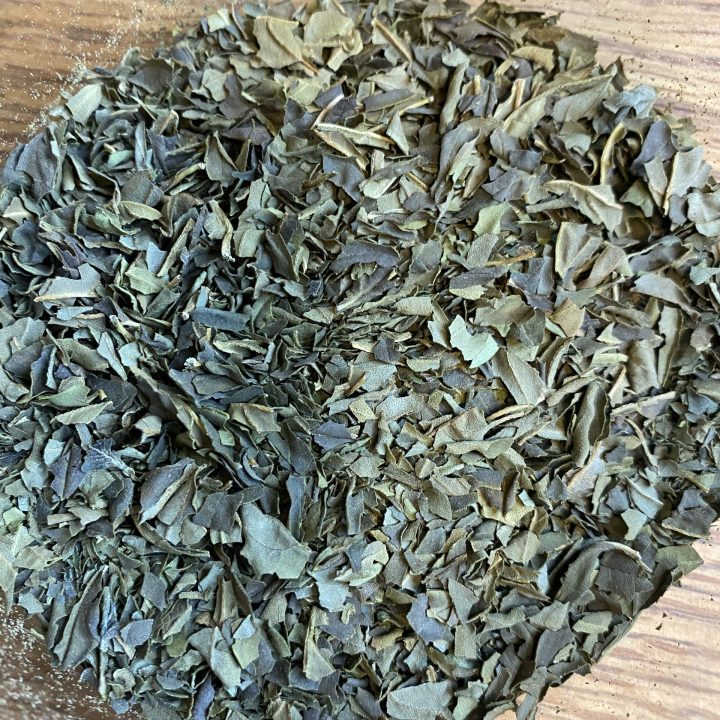 How to Dry Basil
Total Time:
1 day
1 hour
10 minutes
Make your own organic dried basil with little effort that is top notch quality!
Instructions
Wash the basil thoroughly.
Lay it all out on a towel. Pat dry with a paper towel
Spread it out on a sheet pan to dry out overnight.
Once dried, lay the basil in a single layer out on a lined sheet pan. Make sure none are overlapping so they all dry out evenly.
Bake in the oven at 170 degrees for one hour, or until basil crumbles when you touch it.
Crush the dried basil leaves in a bowl with your fingers or a wooden spoon. Crush it until your desired flake size.
Store in an airtight container.
Notes
Has a shelf life up to 2 years.
Best stored in a cool place.
You can do as little or as much basil as you have with this recipe. Just adjust the amount of sheet pans you may need so your basil is in a single layer for the best results.