Save your abundant carrot harvest for the off season. Store them properly to enjoy the same flavor and texture months later!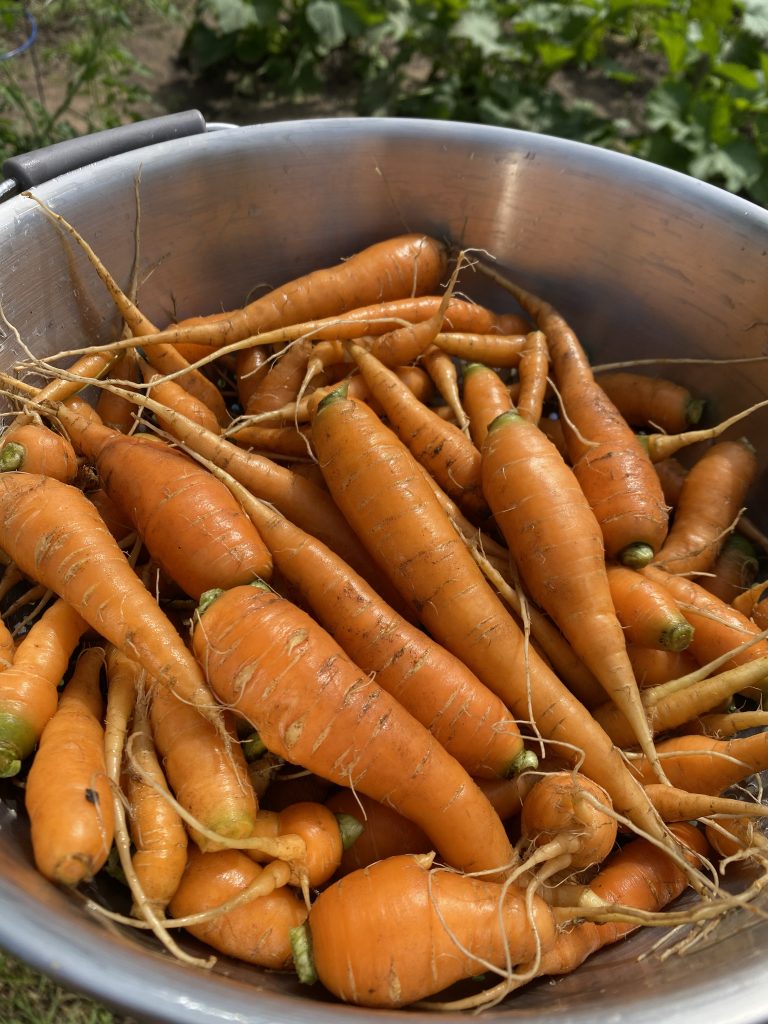 We love to use carrots in soups, stir fry, and pot pies and much more. Most of the recipes we use them in they are cooked and in comfort meals. Not many carrots are consumed during the summer months in this household, so we like to preserve them for later. Freezing them is my go-to method.
What You Need to Preserve Carrots
Vacuum sealer
Small vacuum seal bags
Knife
Cutting board
Sheet pan
How to Preserve Carrots
Clean off all the dirt and let them air dry
Trim off the tops and tails
Chop into coins
Place in a single layer on a sheet pan
Place in freezer for 30 minutes
Fill vacuum seal bag 3/4 full
Seal
Place back in freezer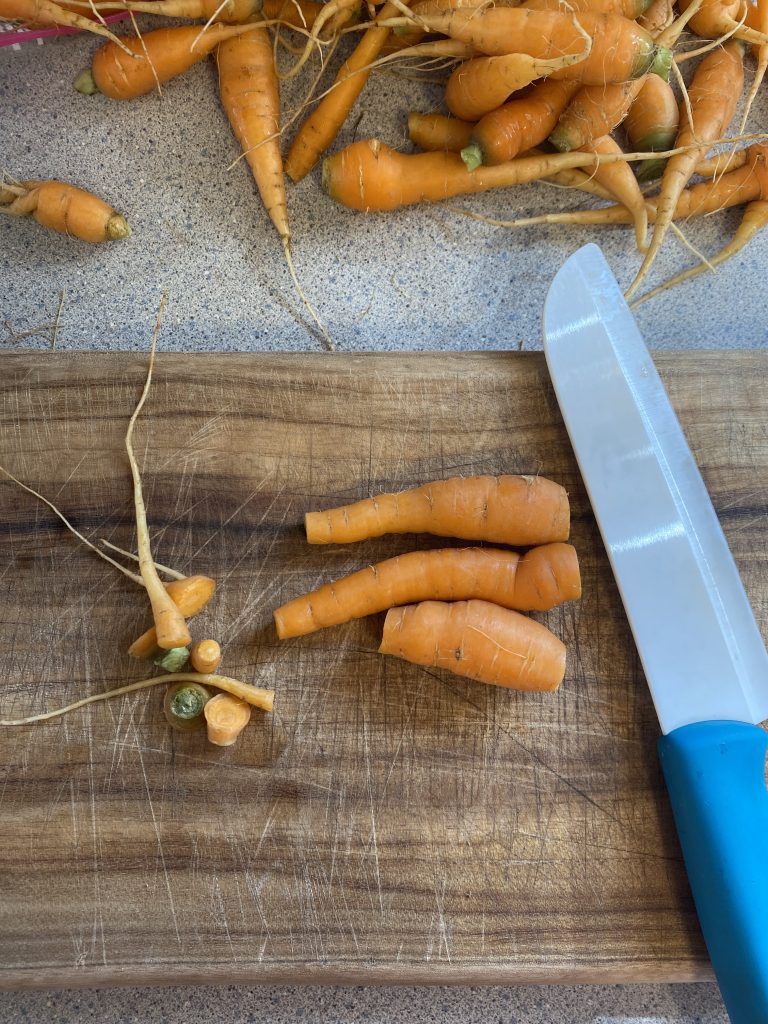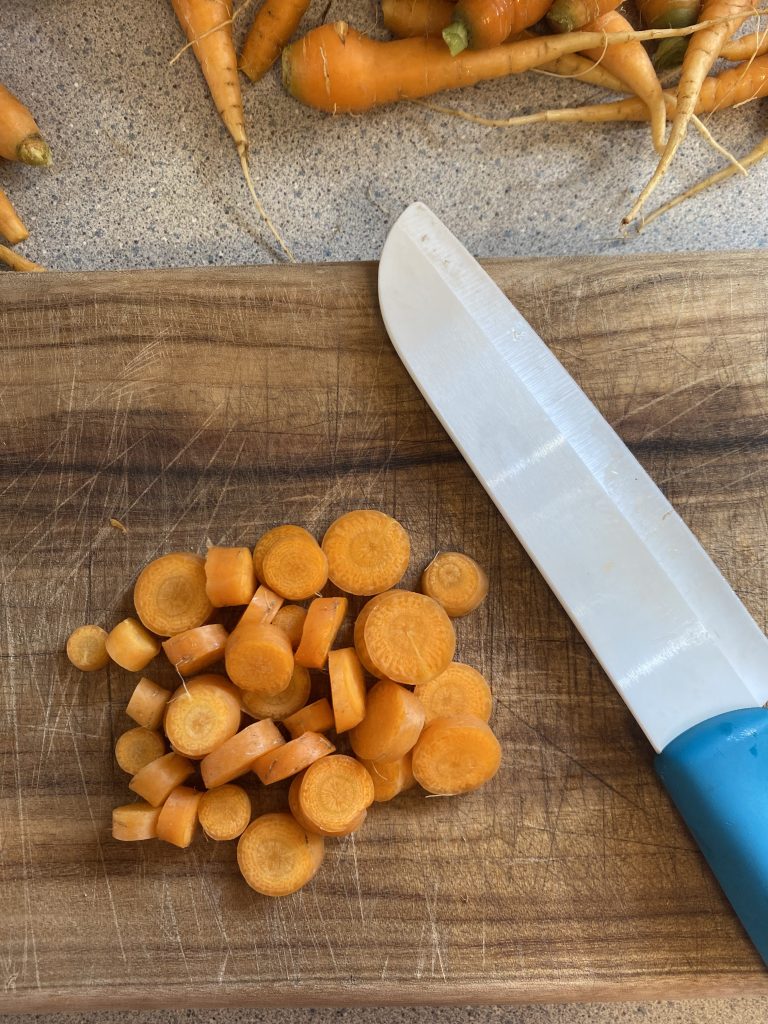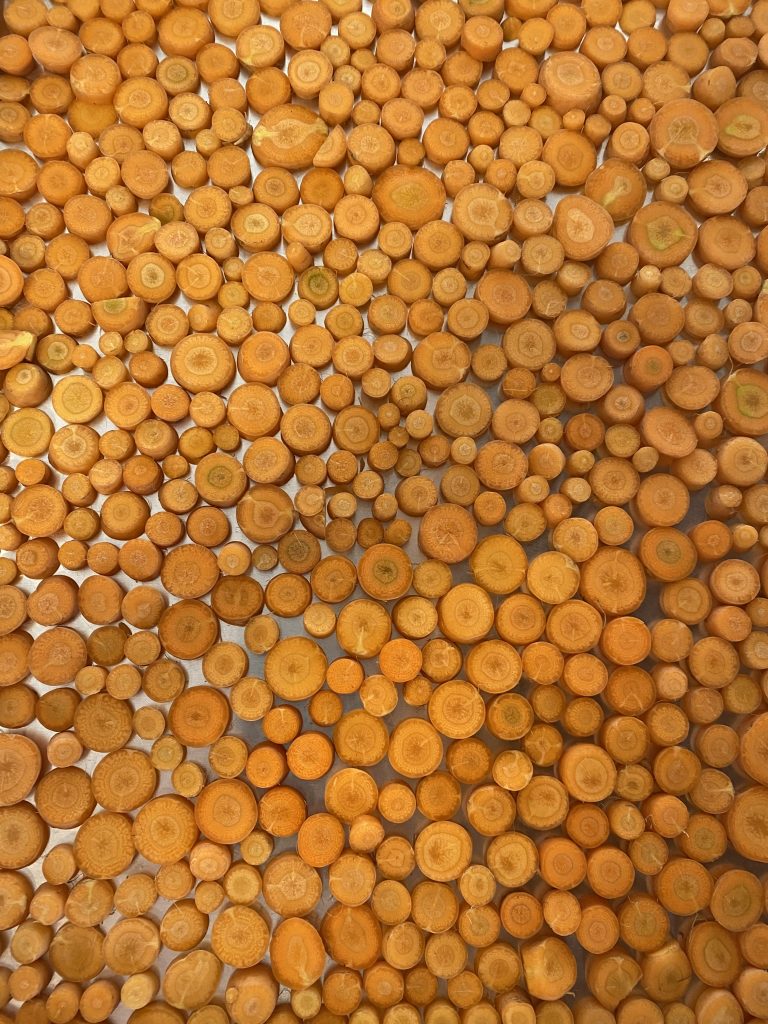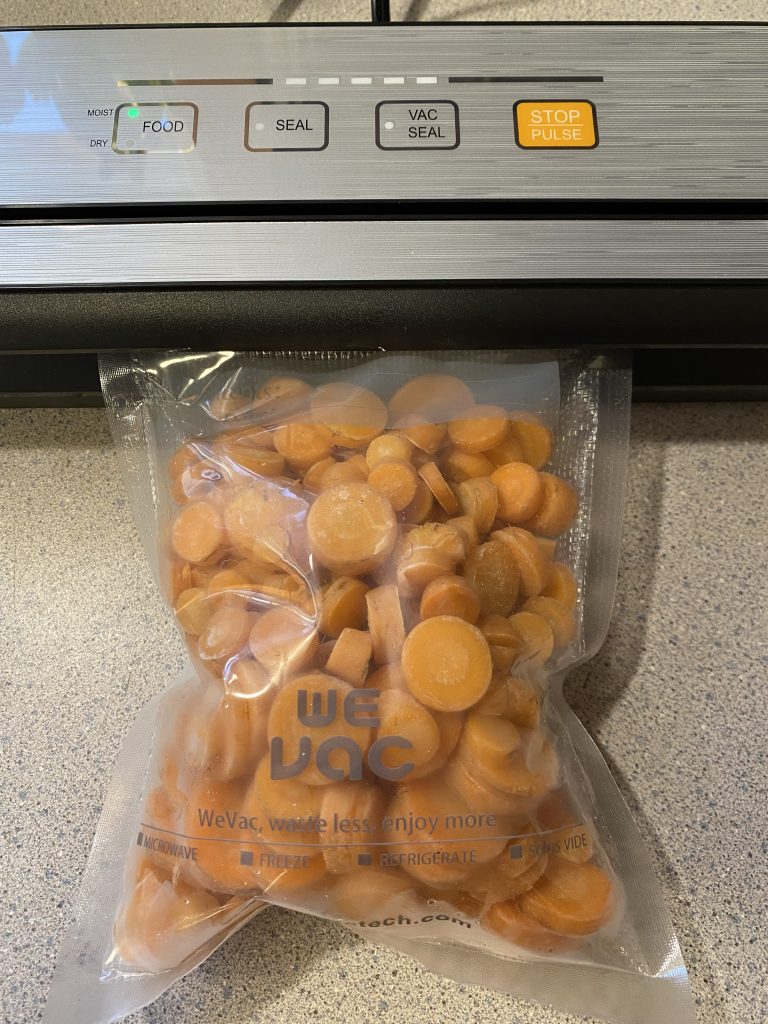 I like to use smaller bags for carrots because I don't tend to use the whole bag if I use a large one, but you can use any size vacuum seal bag that suits you. Storing them like this they will last up to a year.
Frozen carrots are my favorite because they hold their taste and texture the best. When using them in chicken noodle soup they taste like you just chopped them up fresh out of the garden!
There are many other ways to preserve carrots. If you are out of freezer space or don't have a vacuum sealer, these are some other great ways to save your carrot haul. You can put them in a root cellar, dehydrate, pressure can, pickle, or ferment them.
It's great having these on hand and ready to go. No need to go to the store! Throw them into your next recipe and enjoy the taste of summer fresh all year long!