Over 25 recipes that will make your Fourth of July menu amazing. From appetizers, drinks, side dishes, to the main course, you can find it all here!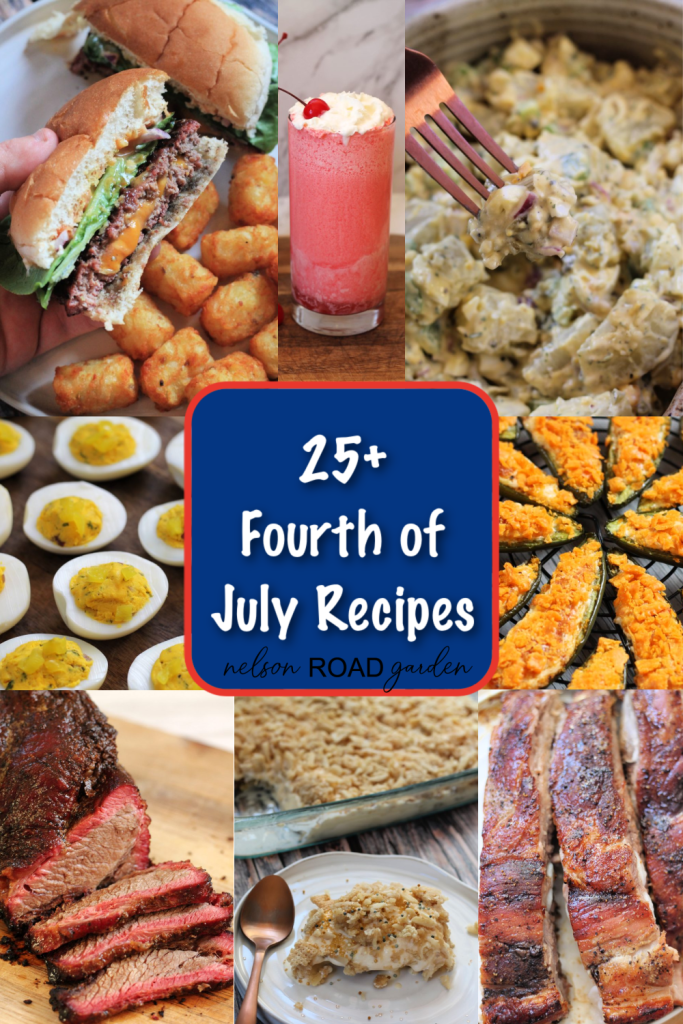 I think we all can agree this holiday is such a fun one, and a big reason is because of the food. Good food is a big part of the celebration, but stressing about what to make can take the fun out of it. I have complied some of my favorite foods with their recipe that my family enjoys every Fourth of July.
All of these recipes are easy to make, oh so delicious, and are perfect to serve for this holiday. Pick a few out of each category to make and you will be sure to wow your guests. I plan on making the cheddar stuffed burgers, jalapeno poppers, potato salad, cherry tomato salsa, easy fruit salad, and the strawberry lemonade ice cream pie this year.
Here in the south, it is always very hot during the Fourth, so we like to go swimming and the kids play on their blow-up waterslide. It is the only way to stay cool while being outside. Then we eat all day long and enjoy each other's company. Once it starts to get dark then we break out the fireworks. We usually get two rounds because we go to town one evening and watch a big show at the casino and then we get a few of our own to set off at the house. It is always a great time and lots of memories are made. What are your Fourth of July traditions?
Main Course
Side Dishes
Appetizers
Dessert
Drinks